Date

- 26th October 2005 ...



Time

- 7 AM early morning (Swiss Time)...



Occasion

- My First International Flight ...



Place

- A couple of 1000 metres above sea level, inside an air plane, flying from Zurich to Geneva, Switzerland



Doing what

- Staring unbelievably out of the window



What I saw

....


The early morning sun was just about to rise over the Swiss Alps ... the plane had climbed just above the clouds ... the Swiss Alps visible in the distance as small hills standing on the vast expanses of cloud fields ...

You can see the effect :-)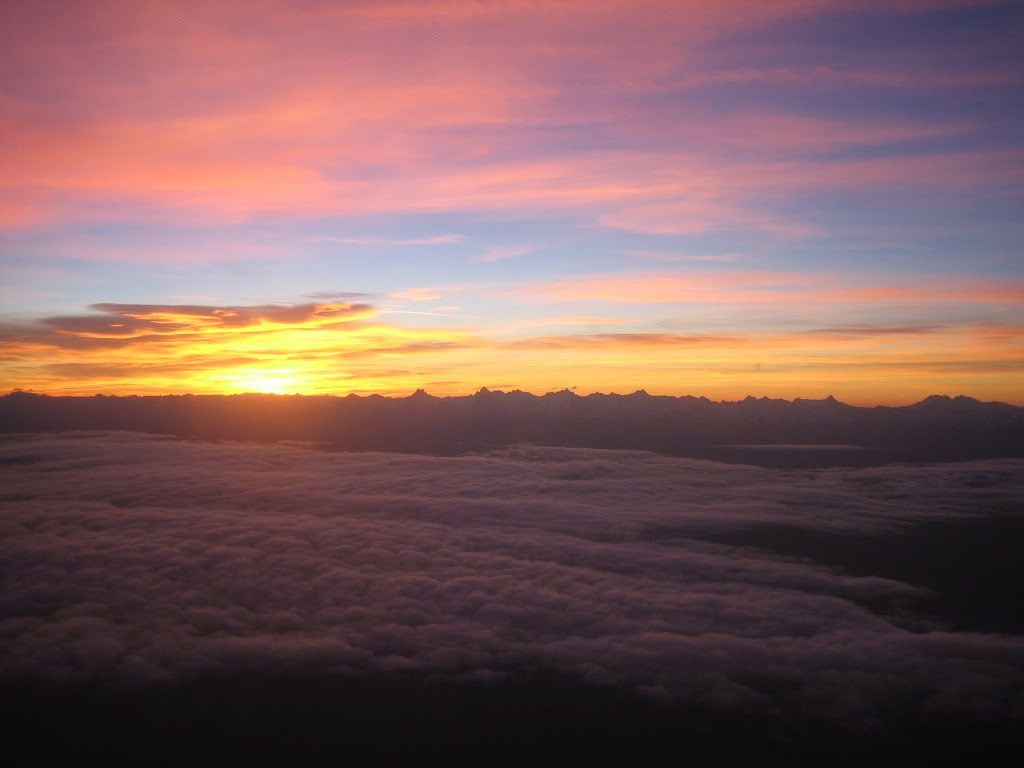 btw ... I took this picture using a Canon Powershot SD200 digital camera ... belonging to my friend ... I did not have my own at that time at least ... ;-)